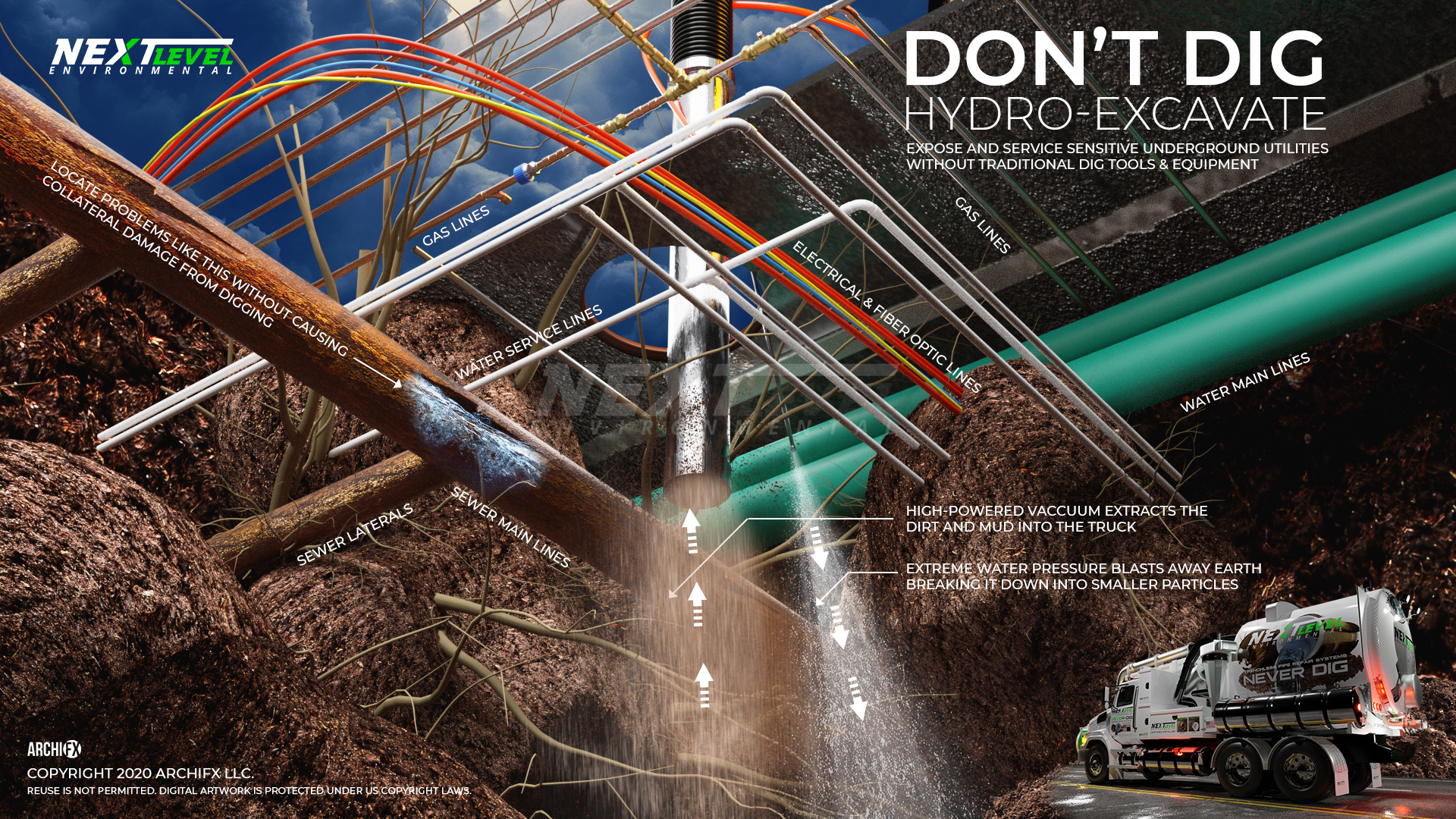 Vacuum excavation, otherwise known as hydro excavation, is a great alternative to conventional excavation methods.
By combining high-pressure water with an air vacuum, these excavators can remove enormous amounts of unwanted material from an area with minimal damage.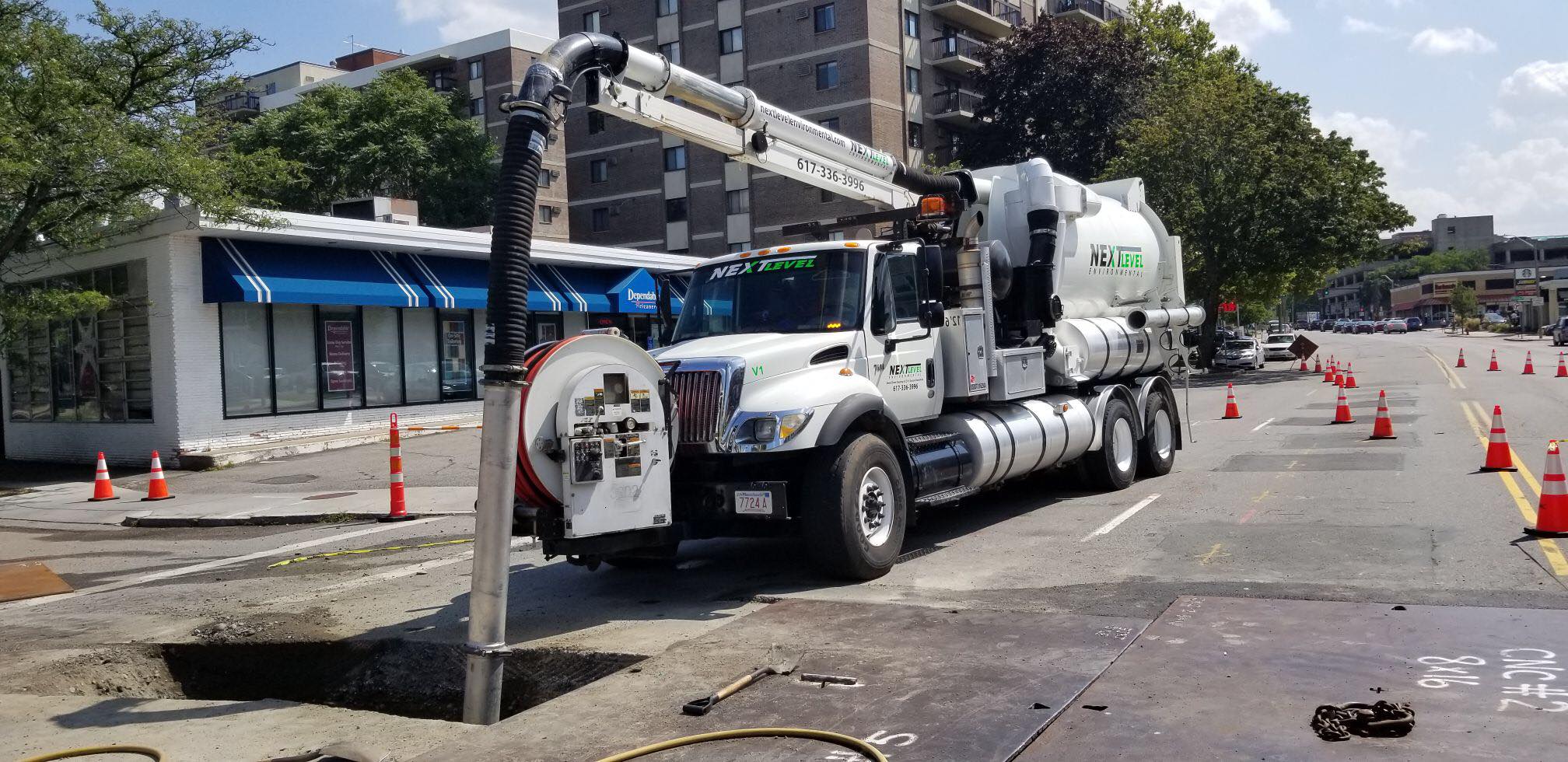 Fully equipped to tackle the toughest jobs
Vacuum excavation is a dual-purpose method for breaking up soil and underground material using pressurized water then suctioning it up to clear the area. The vacuum excavation trucks have both a high-pressure water jet and a vacuum system mounted onboard. They are used to quickly and safely dig through gravel, clay, and even frozen soil to expose buried cables.
The high-pressure water is powerful, yet it eliminates the risk of damaging buried utilities lines and pipes. This method is highly efficient and successfully disturbs the least amount of soil needed to uncover the utilities and clear the workspace. Once the vacuum tube has sucked up the dirt and debris into the tank and out of the way, work crews can do their job more efficiently.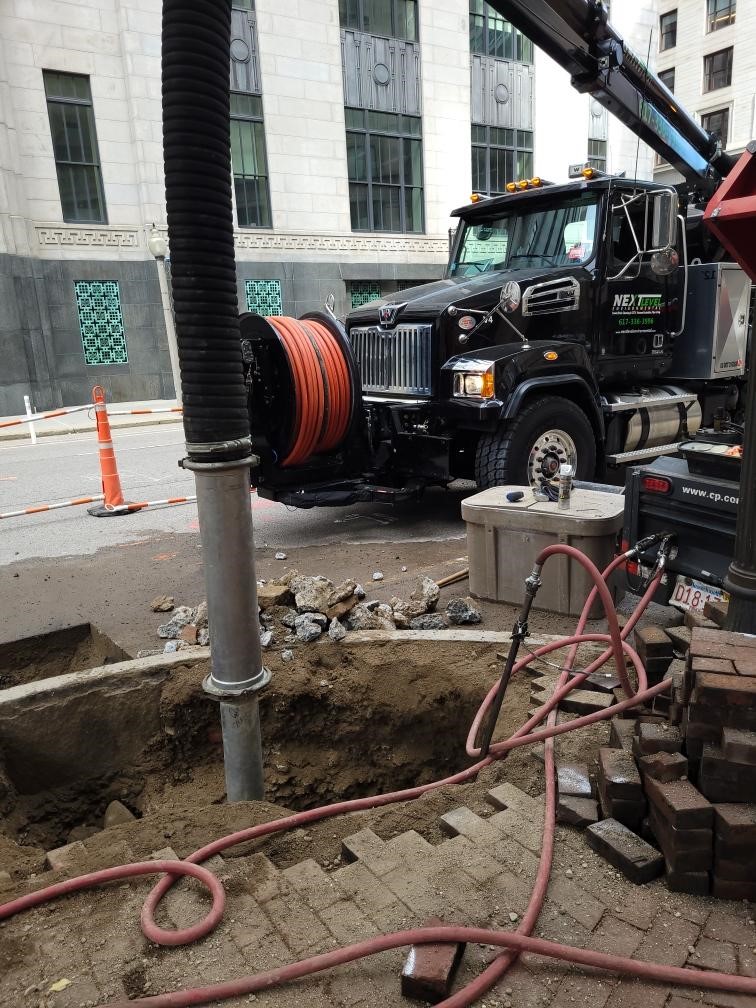 benefits of vacuum excavation