Sectional Lining System is designed for 6" – 60" Diameter Pipelines. The materials are pulled into place through existing manholes and are ambient cured in 3 hours or heat cured in as little as 1 ½ hours. PLI Sectional Point Repair Materials can be installed safely, fast, and efficient. Installations average 1-5 installations per day. The Perma-Liner™ Sectional Point Repairs can be installed to repair 2FT–10FT areas on average but can accommodate lengths up to 30FT. The Sectional Point Repair materials are sold in kit form to eliminate waste, measuring and bulk storage. Installation equipment is compact and user-friendly.
STYRENE-FREE SILICATE RESIN
This resin can be used in critical areas such as the chemical industry, airports, tunnels, municipal utilities, sewer laterals and more. Perma-Liner's silicate resin has no volatile organic compounds (VOC) and absolutely no styrene. This silicate resin can be used in a wide range of ambient temperatures with predictable and consistent cure times. The Sectional Spot Repair system has negligible shrinkage and excellent bonding to all host pipe materials.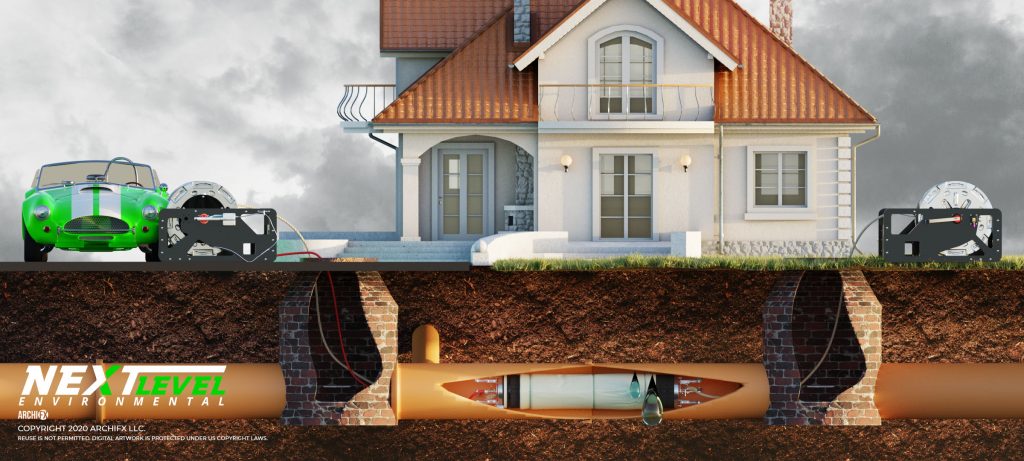 sectional repairs 6"-60" in diameter
Pull-In-Place spot repairs
Sectional Point Repair materials consist of layered nonwoven flexible needled felt tube with an inner PU/PVC impermeable coating and an additional layer of reinforced chopped fiberglass and felt. The tubular material is capable of carrying a thermosetting resin, withstanding installation pressures and curing temperatures. The material is designed to stretch in order to fit irregular pipe sections.